This week was a long one, but we did have some success! We were on the schedule to fly out to Cape Bird on Monday 6 January, but we were cancelled due to weather. Luckily, the next morning the weather was good enough to get out! It was my first time going out to a station and going in a helicopter, so I was very excited. We didn't need to bring a whole lot to the station as we were mostly doing a regular checkup to make sure everything was working properly. On our way to the station, I was mesmerized by the views of the sea ice, glaciers, Mt. Erebus, and everything in between. It was a very cloudy day, but still so beautiful. As we were landing, I could see penguins waddling on the ice next to the shore. Cape Bird is right by an Adélie penguin rookery that has about 40,000 penguins!
Our station is up on a cliff above the main part of the rookery and as we made it to the top, we could hear all of them and see pinpricks of the thousands of penguins below. We looked at the station and went through the checkup. The only thing we saw that should be fixed was that the antenna was slightly tilted, so Lee straightened it out. The kiwis at the camp were very nice and offeried to help, as well as make some conversation with us. They let us go down to the edge of the rookery after we were done to see the penguins a little closer. The rule, especially in this area, is that you can't go up to the animals. However, these penguins can be very curious, so they can come up to you to check you out. I was so excited to be within just 30 feet or so from these guys, but then they came even closer and it was so cool. One penguin come right up to Lee and looked at him and the pilot who came out with us before walking away!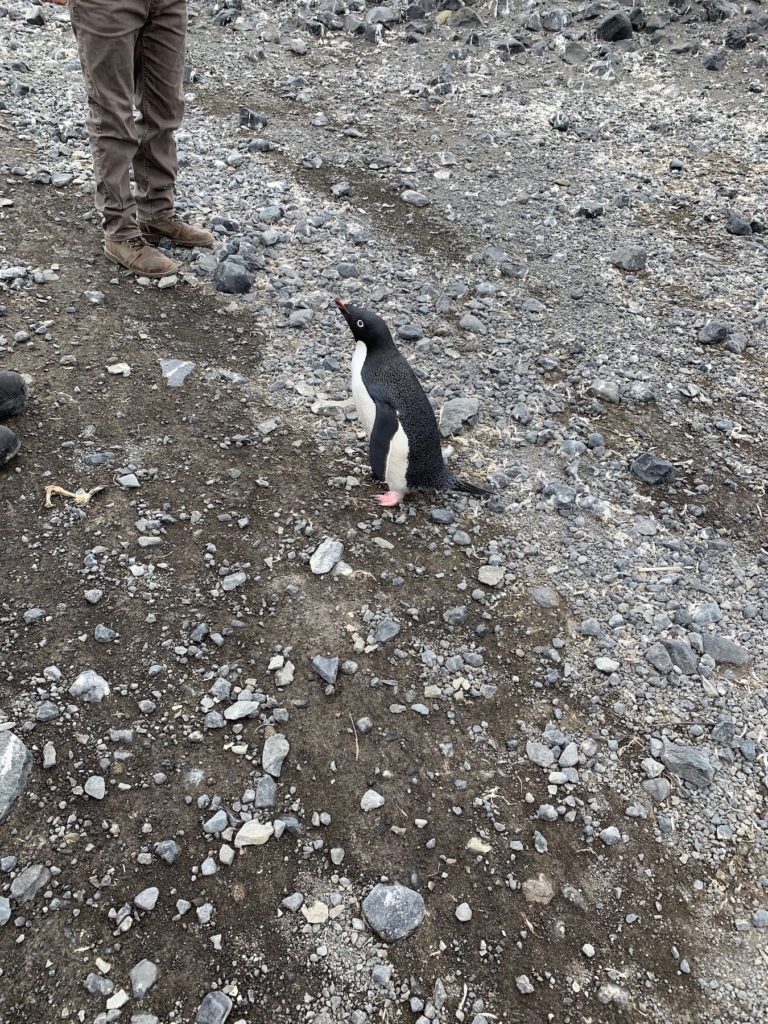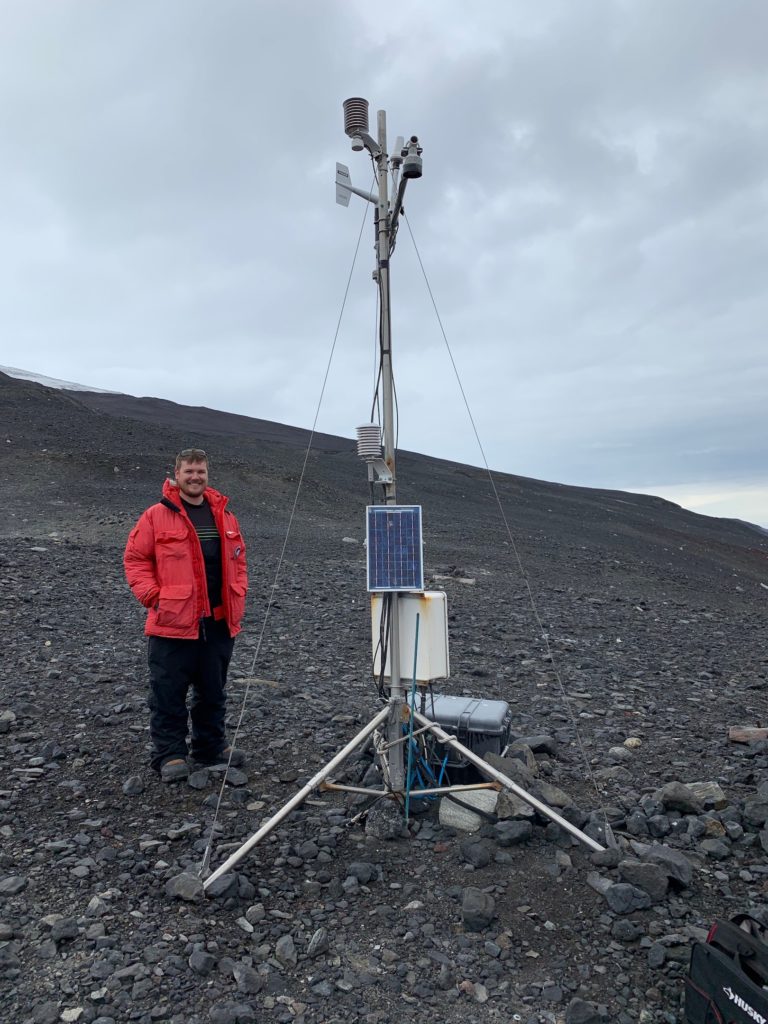 On Wednesday 8 January we were scheduled to go out to Margaret but got cancelled again due to weather. Thursday, we got on the schedule for both Margaret and Marilyn, but both were cancelled due to weather – we even had gotten a couple of inches of snow in McMurdo by the morning! That afternoon, the clouds cleared away and I had a chance to launch a weather balloon with one of the observers in the weather office. It was really interesting to see the system they used, and I learned how to set up the balloon and how you're supposed to launch it. The observer I followed let me finish off tying the balloon and launch it myself! It was such a fun experience, even with the windy conditions. That night Josh and I went to New Zealand Scott Base and got to see what it was like there, as well as hit up the gift store. The snow had come back, but it made for some pretty sites around town and Scott Base.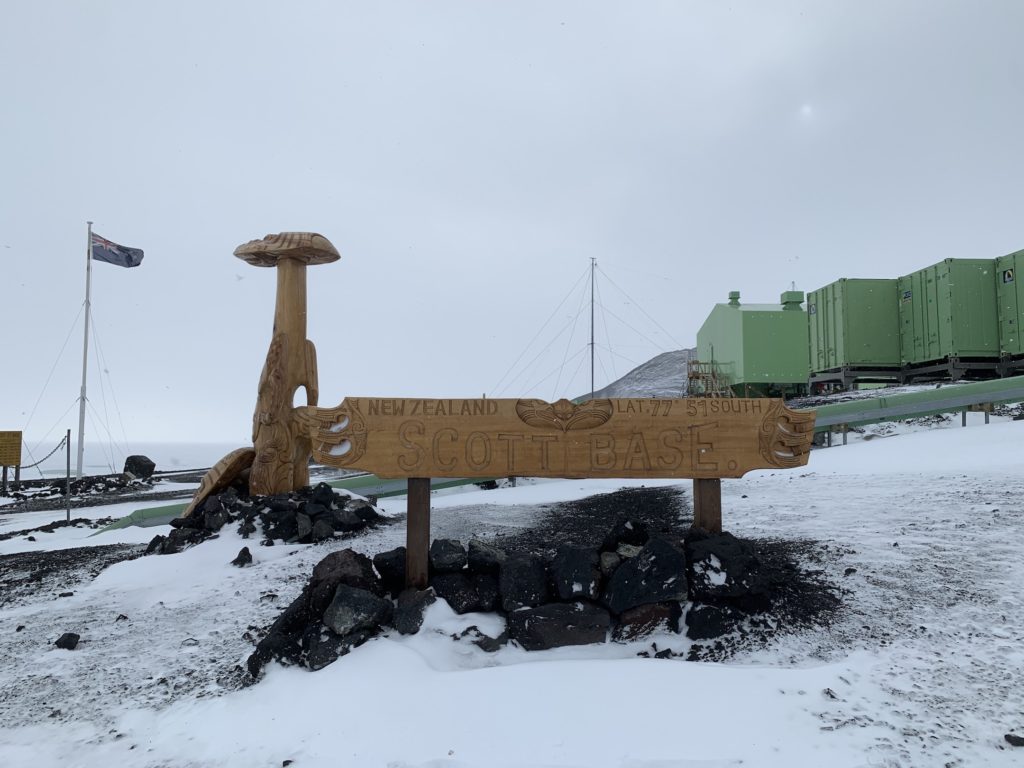 We had asked to get to Windless Bight by helicopter, and they got us on the schedule for Friday morning, as well as Margaret and Marilyn (for Twin Otter planes). Unfortunately, all three were cancelled due to weather. Again. Were we ever going to go out?? Hopes were low, but the next day could not have been better to go out and we got activated for a helo flight to Windless Bight. It was such a different view from trip to Cape Bird, but just as gorgeous. The clear blue skies and bright white snow were stunning, and there was little wind (as the name suggests) at the station with temperatures in the teens, but the sun beating down made it feel so nice and comfortable.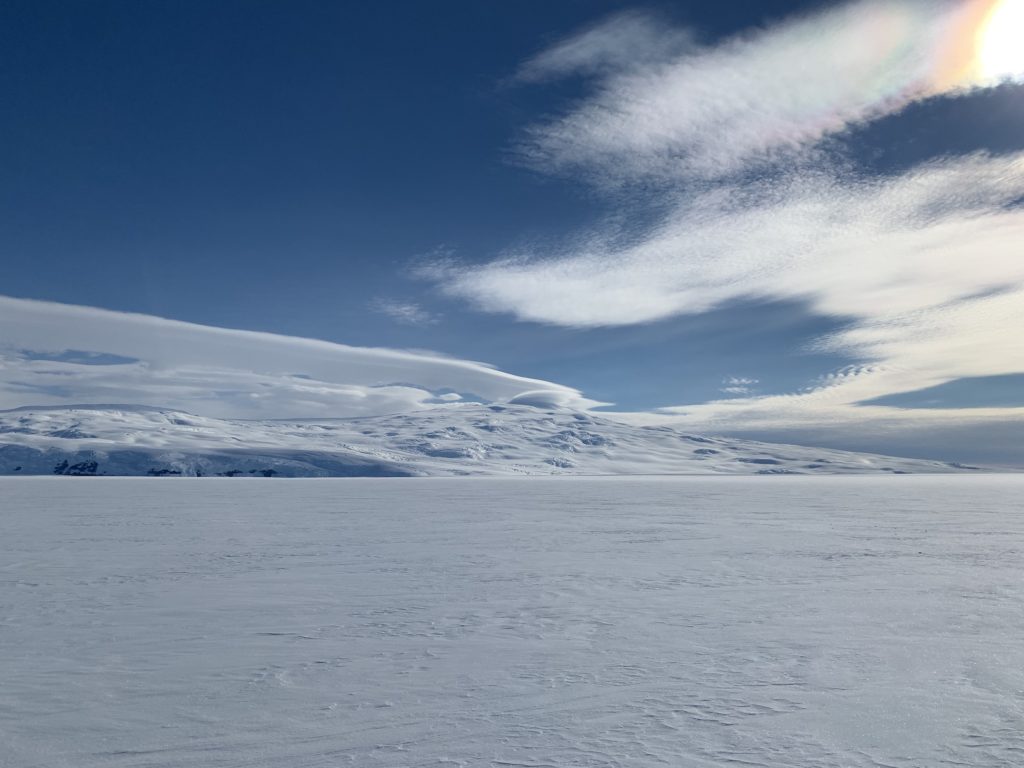 Lee suggested we dig out the anchor that was used to help stabilize the new tower section when it was first put in. Josh and I each started on one of the three "legs" of the guy wire to dig them out. About two hours in, Lee realized the anchors were too far down to retrieve so we should stop. Josh was determined to find the end, so he kept working while I helped Lee on the tower. Josh got about 7 feet down before he hit the very compacted and iced snow and struggled to get any further and there were still a couple feet for him to go, so we knew we had to leave the deadmen in the snow. We finished raising the box and lower temperature sensor and got the station all set again before calling in a helo to pick us up. It wasn't until later that Lee noticed the station wasn't transmitting anymore, so we had to make tentative plans to go back and see what went wrong. With only a few days left, we are hoping to fix Windless, get out to Sarah and possibly Marilyn if the weather ever turns around and we can get out.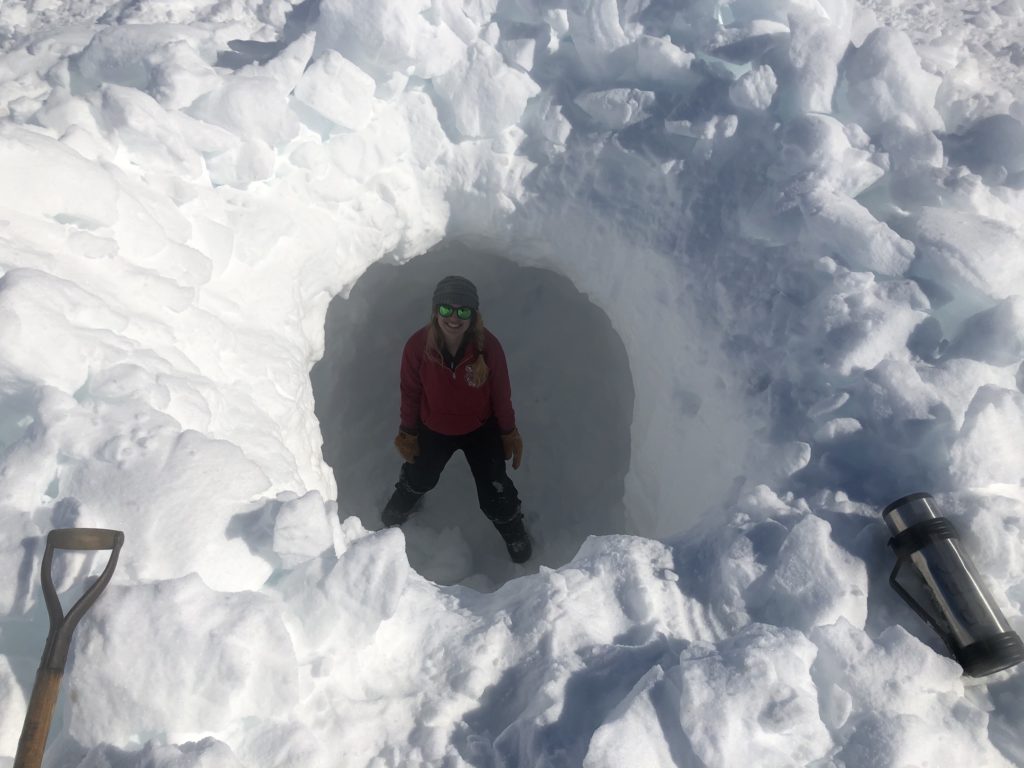 I'll update you all on how the season ends once we get out!
Cheers,
Taylor